I would have posted this last night when it was announced, but Jacob was harassing me to get on the couch so we could watch Resident Evil: Death Island which, of course, is Very Important Priority Cinema.
But now that the zombies are out of the way:
Last night, out of the blue, one of my author friends messaged me to say "Congratulations to Jackson Tjota!" 
Given the time of year, I figured this would be an indication that I should look for the Dragon Award nominees list, and surely enough …
Jackson's work for Titan Mage Apocalypse is up for a Dragon Award in Best Illustrative Cover! 😮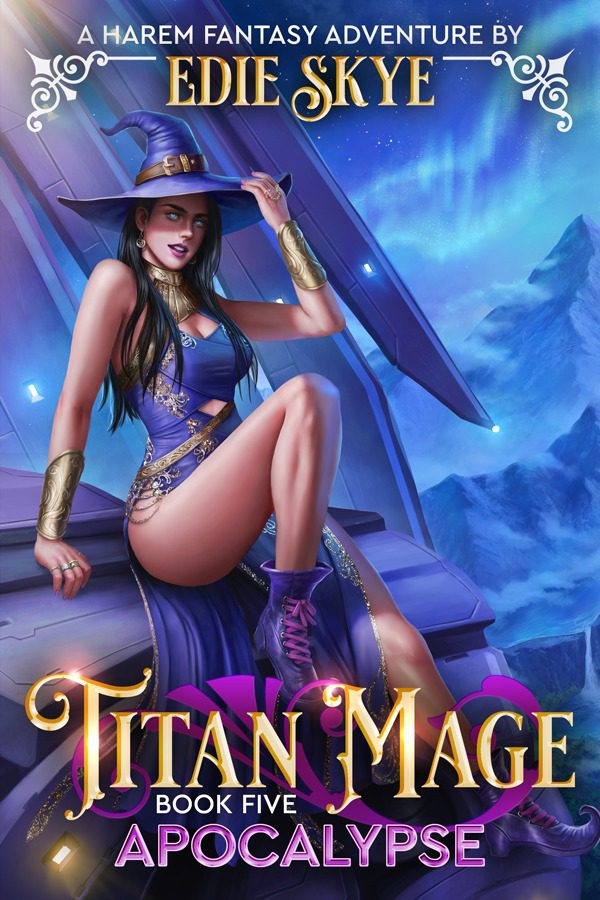 That said, a huge, enormous, Titan Chimera Godbuster-sized thanks to everyone who nominated Jackson for this award. I honestly didn't expect my little awards push to go anywhere, but the fact that so many readers and fellow authors joined in and thought it worth the nomination is incredibly flattering.
BUT MORE IMPORTANTLY, a huge, enormous, Titan Chimera Godbuster-sized congratsgoes to Jackson for his nomination. The Titan Mage series was my first runaway hit, and I owe no small part of its success to his evocative covers. Moreover, he's been a great artist to work with, and has a talent for capturing the spirit of my novels and characters in visual form.
All this to say, he absolutely deserves this nomination – and every vote you can send his way.
You can view the other nominees and register to vote here.
For those who are unfamiliar with the Dragon Awards, they're a set of sci-fi/fantasy/geek awards bestowed by Dragon Con, which is one of the largest conventions on the US East Coast. (Seriously, on Dragon Con weekend, 65,000+ nerds all pack into one 5-hotel area of Atlanta, GA for 5 days of sheer insane geekery. It's one of the most delightful spectacles a geek can experience.)
The Dragon Awards themselves are significant among sci-fi/fantasy awards, though, because unlike others of similar scale, they're entirely fan-chosen, and anyone can vote. (Which makes the nomination that much more flattering. 😊)
If you'd like to vote, all you need to do is sign up here and then watch your inbox for the relevant emails.
But regardless of who you end up voting for, thanks so much for nominating Titan Mage Apocalypse.
I continually find myself surprised and delighted by the number of people who have enjoyed the Titan Mage series, and to have a piece of it nominated for a fan-chosen award is an enormous honor. 😊