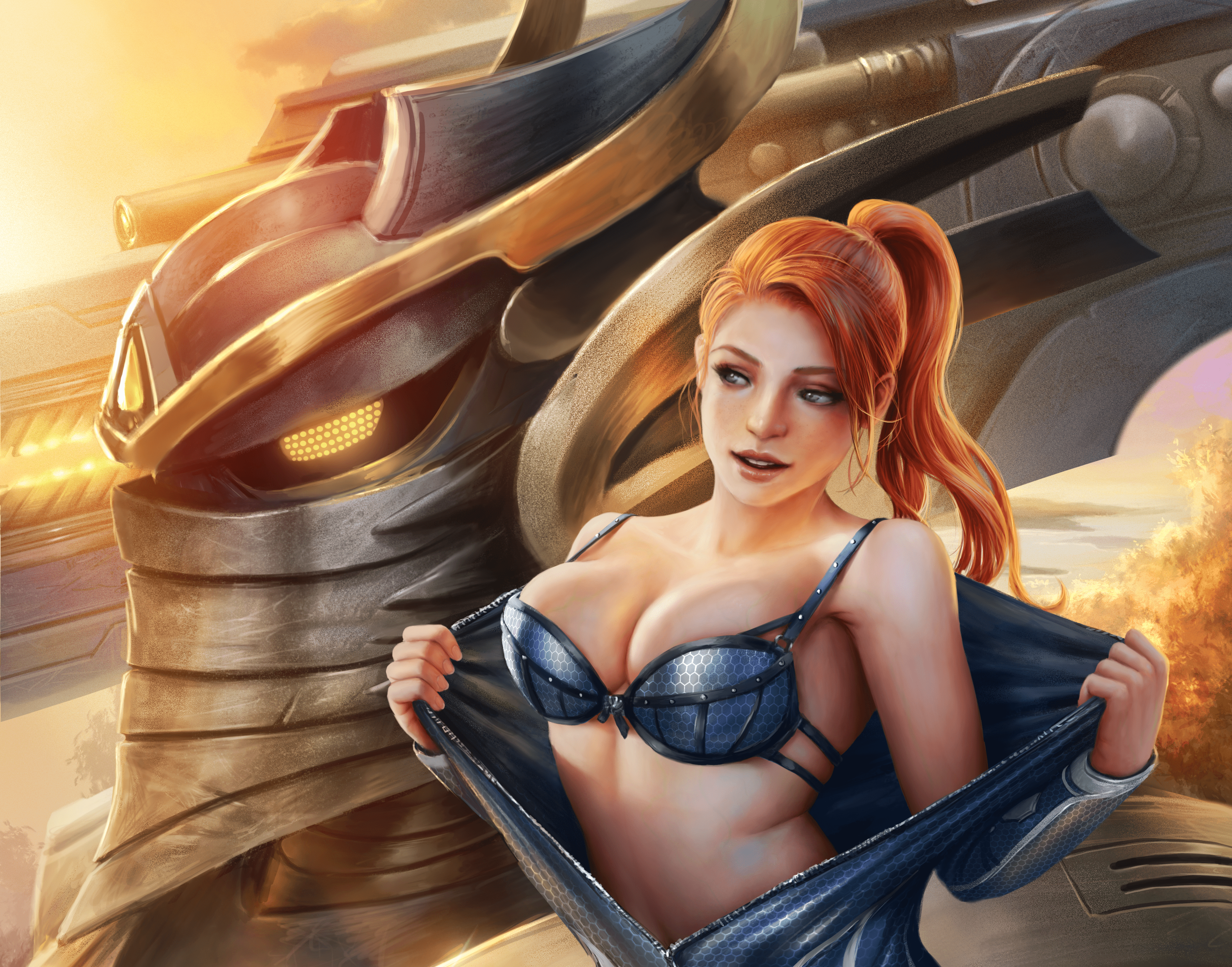 Welcome, Adventurer!
Edie Skye here, I create Harem Fantasy Adventure Books. Help me do that by becoming a supporter on Patreon.
Supporters receive special rewards, access to high resolution art files of all Edie Skye cover art, NOT-SAFE-FOR-WORK concept art (AI generated) and unedited pre-release chapters of works in progress.
---
Become A Patron
Advance Chapters
Exclusive Art
---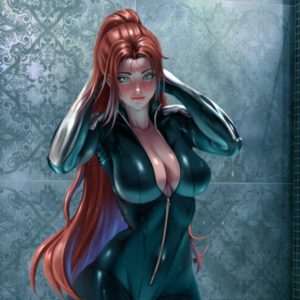 ---
NSF and Non-NSF options
---
An Airship Of Gorgeous Women … ?
---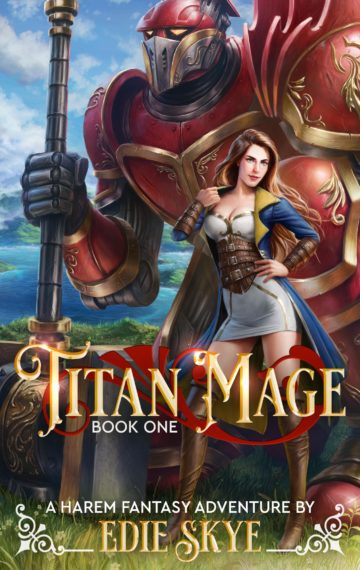 Titan Mage: Book One
Magic powers? His own mech? A whole airship of gorgeous women desperate for his genes? Yes, please!
Paralyzed by a drunk driver, let go from his job, and stuck in a sad, stagnant town in the middle of nowhere, Joseph Locke was having the worst day of his life.
And then he died.
But considering that he wakes up with a brand new body, in the cockpit of a badass steampunk robot, on an airship of nothing but hot babes, his next life may not be all that bad. Especially when he learns that he's a void mage—the rarest and most powerful of all mages on the world of Haven.
And his shipmates want to help him make more…
See The Book
About Edie
---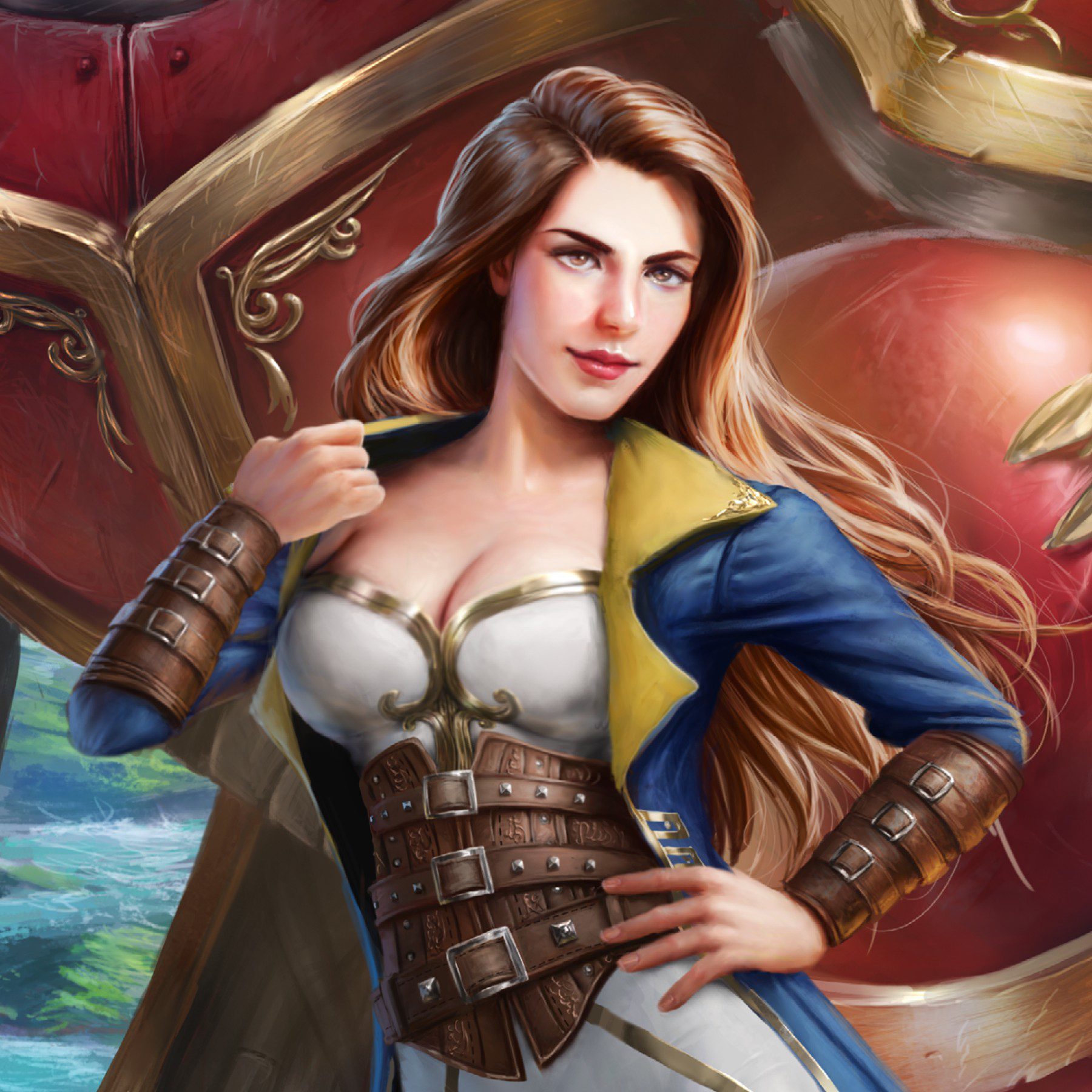 Edie Skye wrote Titan Mage as a joke and, in doing so, discovered that while she likes writing smart stuff, she also likes writing smut. Pretty spicy smut, too, 'cause if you're gonna do it, you might as well do it hard.
Specifically, she enjoys spinning fun (and funny) adventure fantasies about badass women with giant robots and giant … plots, and the equally badass dudes who want to do them. Vigorously. There's action, airships, monster fighting, and mech-upgrading galore, with a substantial side of harem and fun-for-all-involved graphic spice. (Which is to say, it's super NSFW. Unless your workplace is, like, cool with that.)