Audiobook fans rejoice! 😄 The audio version of Titan Mage (#1) is coming soon from Royal Guard Publishing! It's now up for preorder on Audible and will release on September 29th.
Narrators Daryl Mayfield and Jess Trepanier did an excellent job bringing Locke and the ladies to life, and I'm eager to hear what you all think of their work! 😄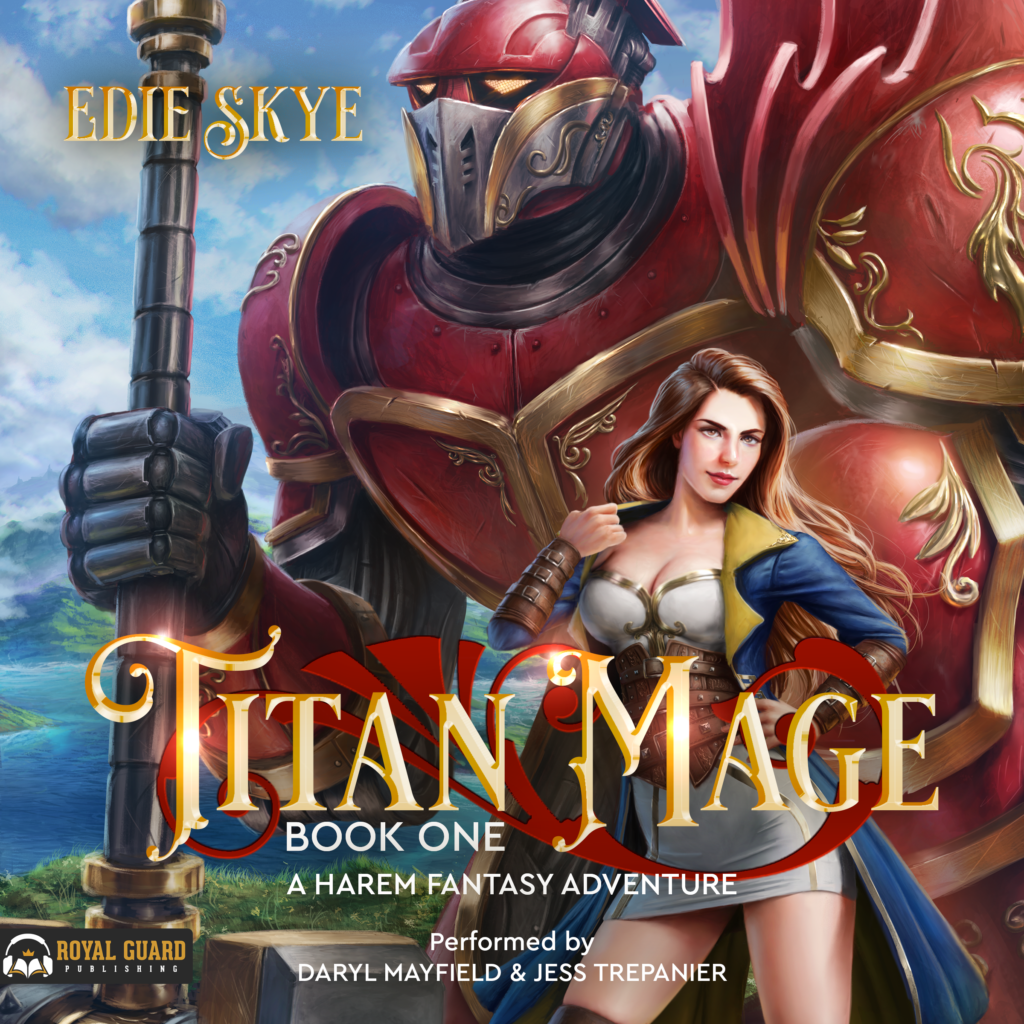 Titan Mage
Titan Mage #1
Text by Edie Skye
Performed by Daryl Mayfield & Jess Trepanier
***
Paralyzed by a drunk driver, let go from his job, and stuck in a sad, stagnant town in the middle of nowhere, Joseph Locke was having the worst day of his life.
And then he died.
But considering that he wakes up with a brand-new body, in the cockpit of a badass steampunk robot, on an airship of nothing but hot babes, his next life may not be all that bad. Especially when he learns that he's a void mage—the rarest and most powerful of all mages on the world of Haven. And his shipmates want to help him make more.
As if that weren't enough, they offer Locke a job piloting one of their mechs, which they call Titans. In the meantime, Locke has to learn his way around this exciting world, all while coming to grips with his new—and dangerous—occupation. Will he be able to master his Titan? How can he best upgrade the machine to become as badass as possible? Why's a strange parasitic sludge falling from the sky? And what's up with the ghost of a space witch living in his Titan—and inside his head?
Titan Mage is a fun steampunk fantasy adventure containing mechanics, airship captains, mech pilots, and adult language.